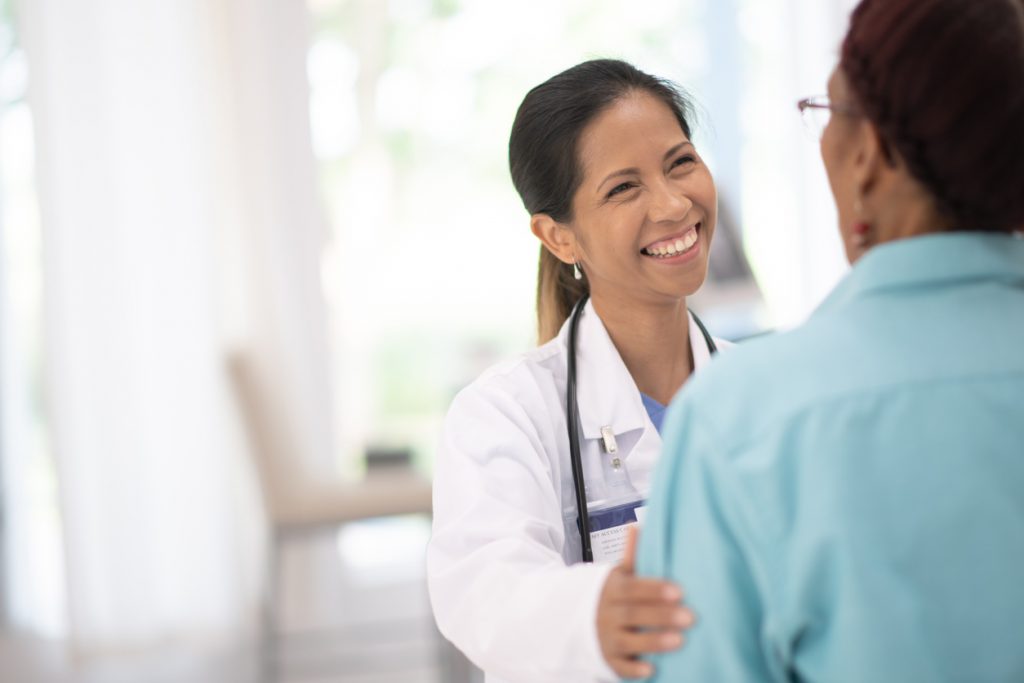 How to create an emergency healthcare plan when you have a pre-existing condition
Healthcare emergencies can strike at any time and if you have a pre-existing condition, you need to be extra prepared. Will your wishes be followed if you are rendered unconscious? Will the first responders be able to contact your family? Will they have the information they need to treat you?
Unfortunately, you can't predict the future or completely protect yourself from medical emergencies, but preparing can help keep you safe. Here are nine essential tips to create an emergency healthcare plan.
1. Evaluate your risk level
Take some time to think about your level of risk. What happens if you suffer a medical emergency at home? Will you be able to get the help you need? You may want to have someone check on you regularly if you live alone and are at risk of falling or suffering other adverse medical issues. Installing an emergency alert system is a good idea so you can reach out for help even if you cannot get to your phone.
2. Develop plans for likely scenarios
People with pre-existing conditions usually know which types of medical emergencies they are the most susceptible to. Take time to develop plans for likely scenarios. People who are at high risk of heart attacks, for example, should keep aspirin on hand in case they have heart attack symptoms. Diabetics should always have a supply of glucose available, in the form of tablets, gel, or a glucagon injection kit, in case their blood sugar levels drop too low. Asthmatics should always carry a rescue inhaler in case they begin experiencing asthma attack symptoms.
Similarly, people who are worried about falling in their homes may want to install an alert system, as described above. Some people may need to take more involved measures such as moving closer to a hospital if they live in a rural area or going into assisted living if they are trying to minimize certain risks.
3. Outline your medical preferences
You won't be able to tell healthcare professionals your preferences if you are unconscious, so you need to be proactive. Consider making a living will that outlines if you want to be resuscitated or not. Also, talk with loved ones about your wishes.
4. Choose a medical proxy
A medical proxy gets to make decisions on your behalf in the event of an emergency or if you are unresponsive. Often, this role automatically falls to your next of kin such as your spouse or your parents if you are a minor, but outside of these relationships, the role can be murky.
Naming a medical proxy ensures that the person you choose gets to make your decisions and this can be especially important to get on paper if you want a non-relative in this role.
5. Set up emergency contacts
Ideally, you should have a person or people who can help you in the event of an emergency. You should always provide your primary care doctor with a list of your emergency contacts. Take time to update this information on an annual basis to ensure it is current. You may also want to mark a few people in your phone as "emergency contacts" – this can be helpful for first responders who find you after an accident or a natural disaster. They will not be able to quickly access this information, however, if your phone has a passcode.
6. Gather essential medical information
Talk with your medical proxy and provide them with your essential medical information. You may want to include your current medications, a brief family medical history, and a list of your pre-existing conditions. Then, give this information to your emergency contacts or medical proxy.
7. Create a list of healthcare providers
Your primary care doctor will usually not treat you during an emergency, but they have critical information that first responders and ER staff need. Create a list of your primary care doctors as well as any other healthcare providers. Then, give this list to your emergency contacts so that they can help the ER team get in contact with the people who understand your medical needs and conditions.
8. Share your insurance documents with your emergency contacts
Hospitals must treat you in an emergency, regardless of whether you have proof of insurance, but your insurance details can still be helpful to ensure you get all the care you need. Again, consider giving your insurance documents to your medical proxy or putting them in a prominent spot in your home.
9. Sign up for ERinfo
The above steps can help you prepare for a range of different medical emergencies, but they are not foolproof. These steps do not apply if you are found unconscious or non-communicative.
This is where ERinfo steps in. Say you run to the grocery store with some cash and no ID to grab a carton of milk or a loaf of bread, but you suffer a heart attack or get hit by a vehicle on the way. First responders rush to the scene, but they cannot identify you or learn anything about you because you don't have your ID or your phone.
With ERinfoPro, however, they will be able to use facial recognition software to bring up your account that has your medical history, emergency contacts, pre-existing conditions, allergies, and advanced directive.
You get to decide what you share when you sign up for ERinfo, but most people opt to share many of the details above, such as pre-existing conditions, current medications, medical proxy, medical preferences, and healthcare providers.
An ERinfo account helps to keep you safe in all types of emergencies, even if you are unconscious and don't have an ID. You need to be prepared for a medical emergency, and ERinfo can help. Visit our sign up page and become a member today.