ERinfo is changing the way people prepare for medical emergencies. For decades, medical alert bracelets have been the only way that first responders could identify a patient and gain invaluable medical information. Now, with our new medical identification technology, we can do so much more. Learn more about how ERinfo compares to medical alert bracelets.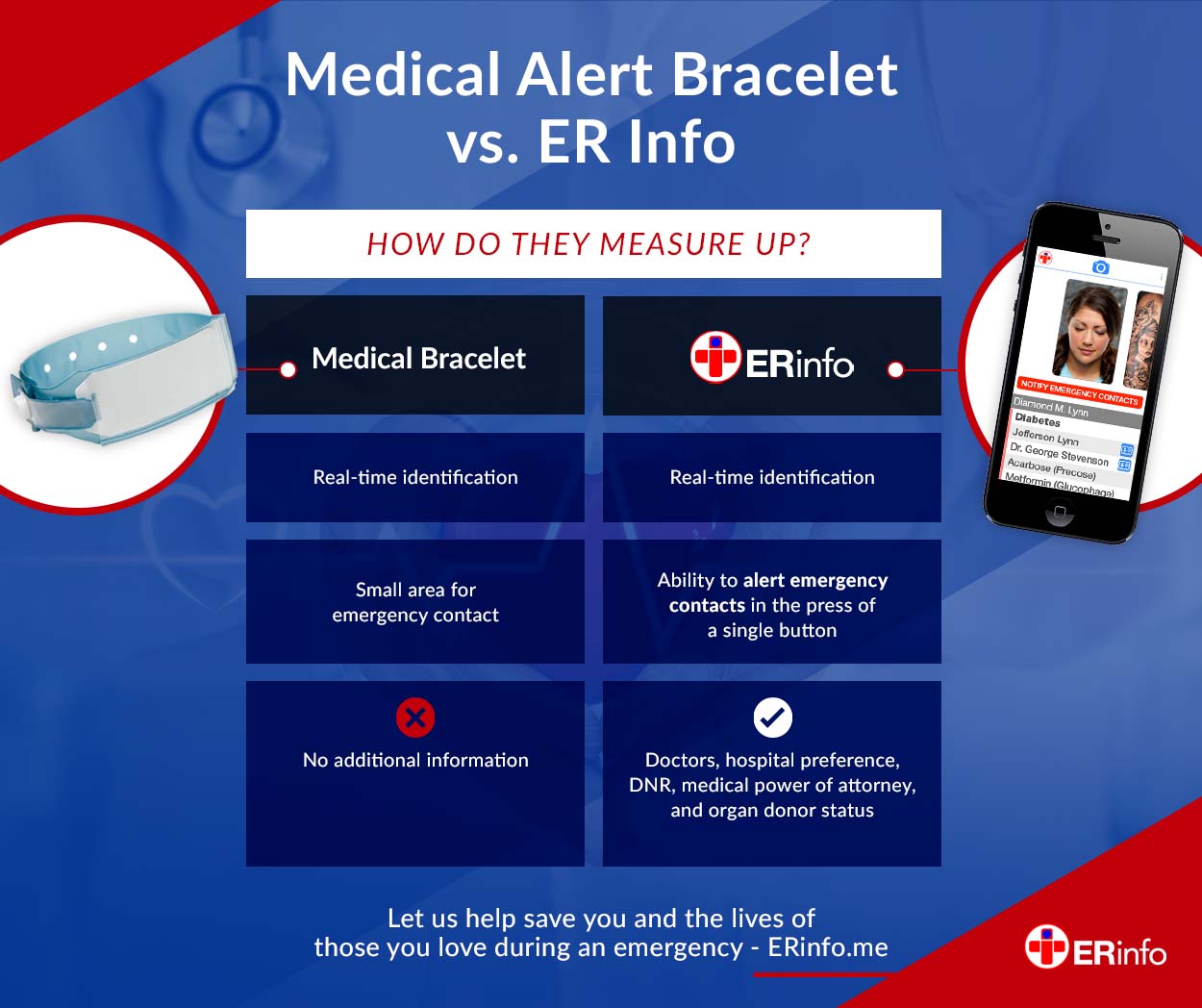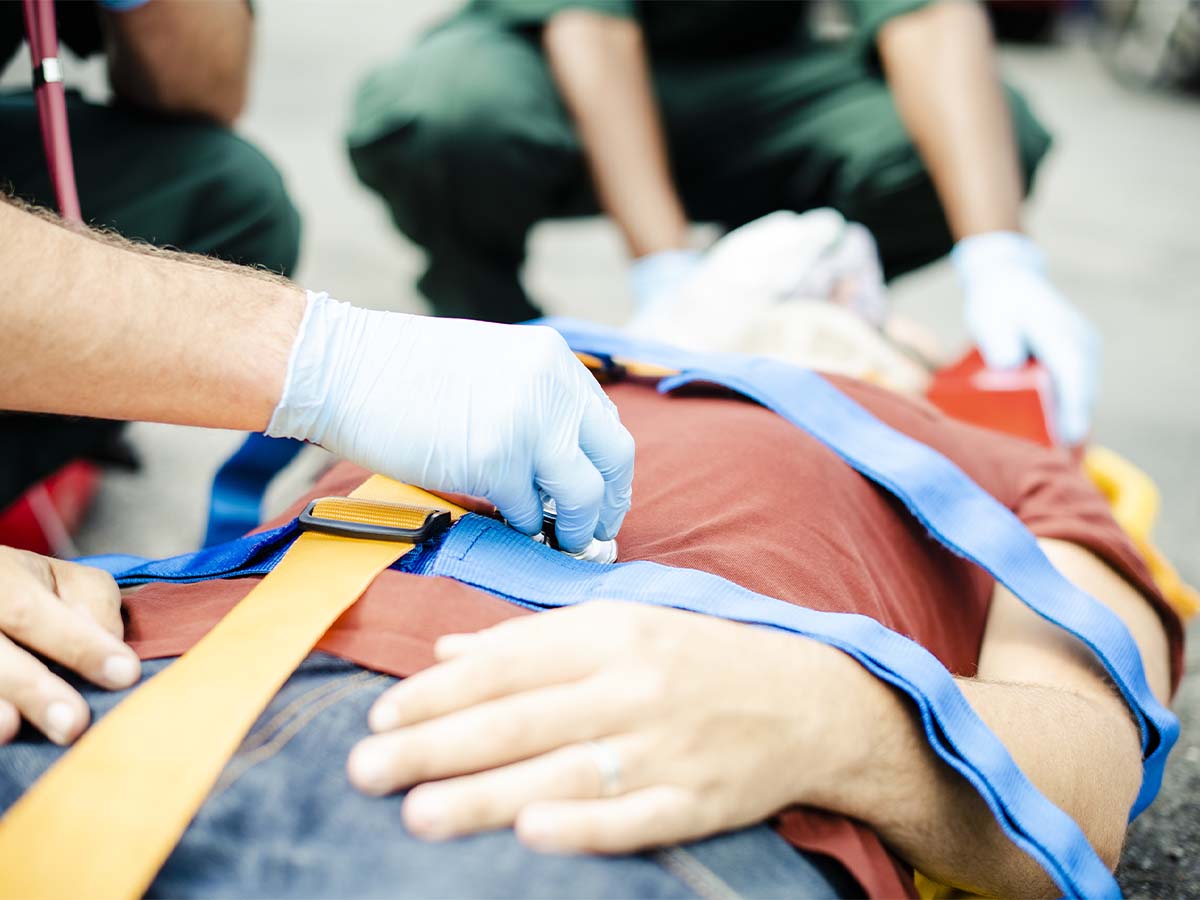 Both medical alert bracelets and ERinfo provide medical professionals with real-time identification, however, ERinfo is able to provide a lot more information than can fit on a bracelet. A medical ID bracelet usually has your name, medical condition, and life-saving medication (such as an EpiPen). ERinfo is a new type of medical alert technology that is able to hold more detailed information, including your doctors, emergency contacts, and more.
With ERinfo, first responders can quickly identify your emergency contacts with a single click of a button. With our medical identification technology, it's easy for your loved ones to know where you are and will get them to you more quickly.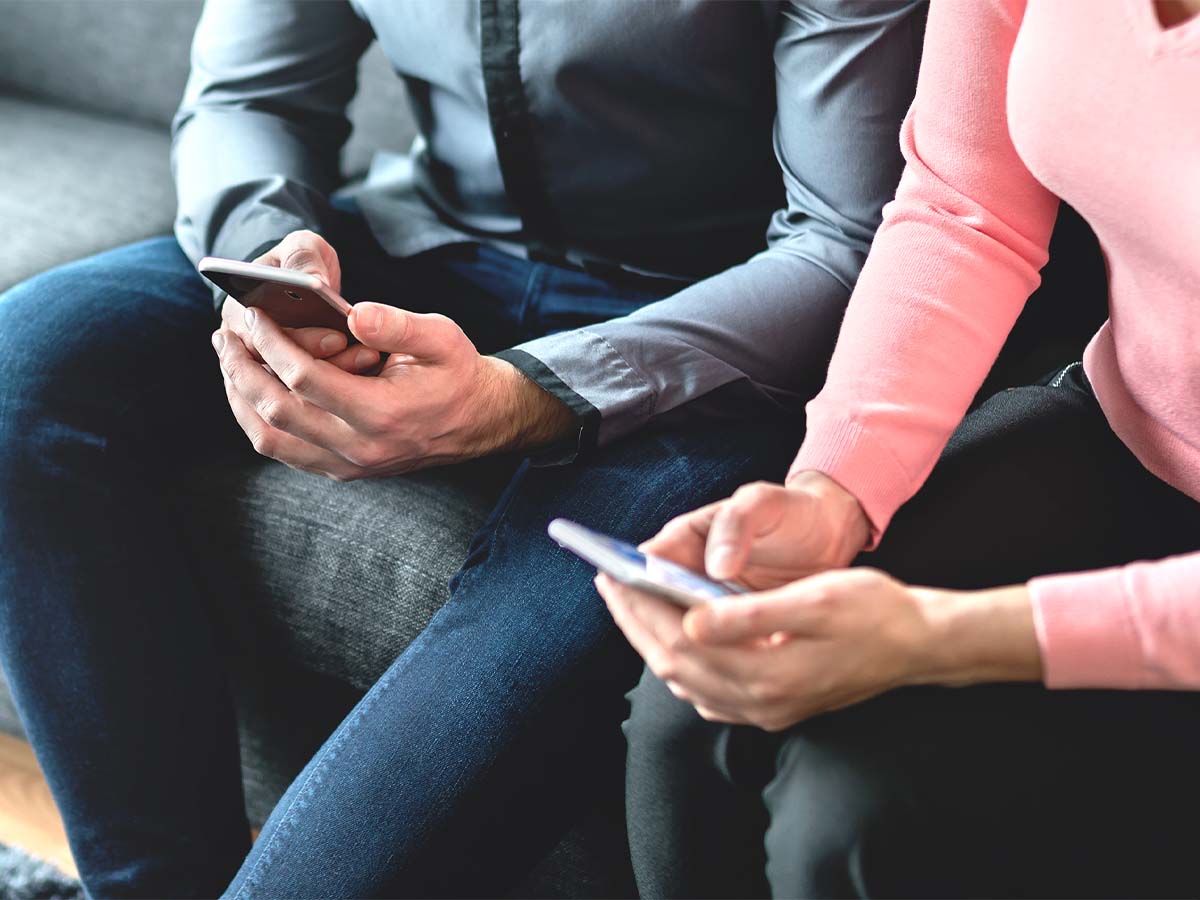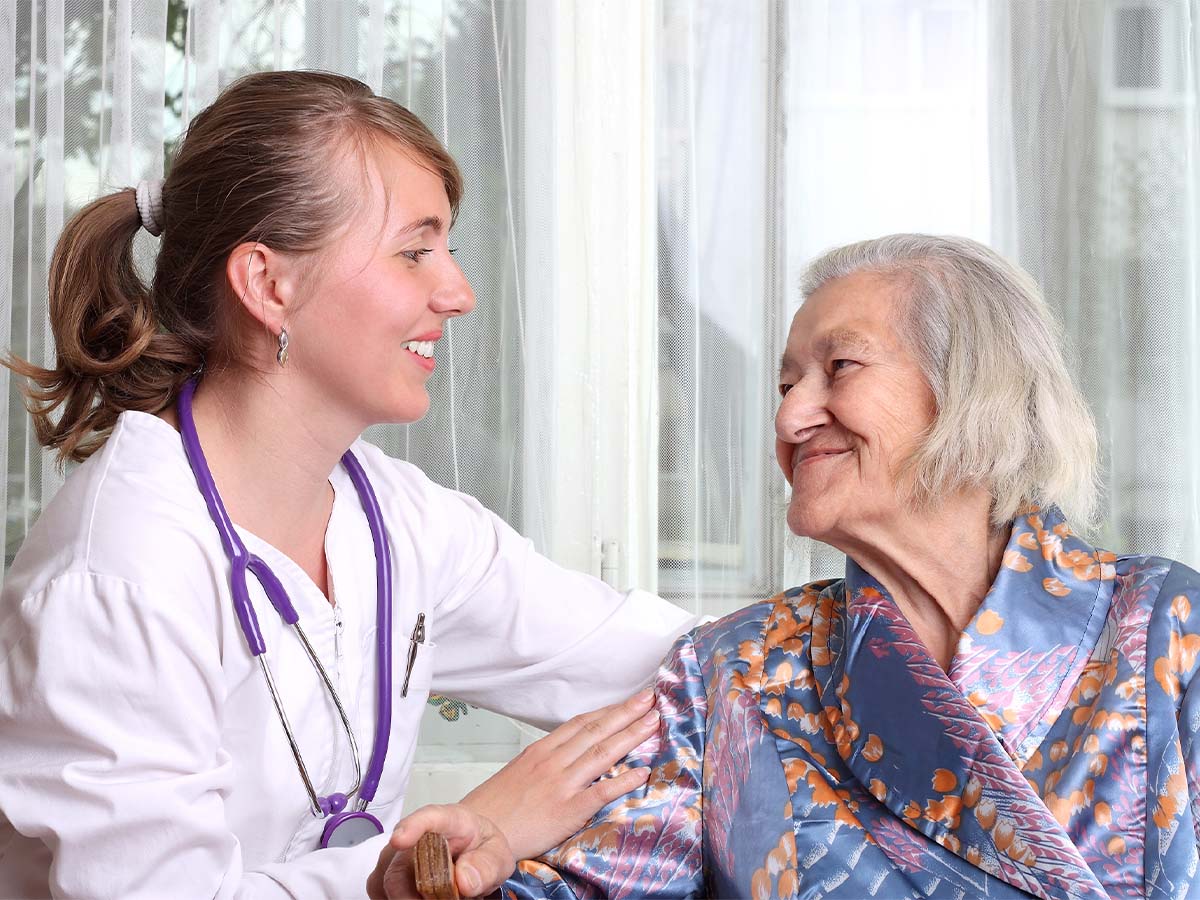 Medical Records & Advance Directives
With ERinfo, your medical information is immediately at the fingertips of participating first responders. As an app, ERinfo is able to hold much more detailed information than can be contained on a bracelet. This includes your medical history, doctors, and advance directives like hospital preference, DNR, and organ donor status.
Nothing To Wear, Carry, or Answer
Unlike medical alert bracelets, with ERinfo, you don't have to wear or carry anything on you! You also don't have to be able to answer questions in your emergency. Instead, first responders will use ERinfo's secure and nationally available first responder network to identify you simply by taking your photo with their mobile device.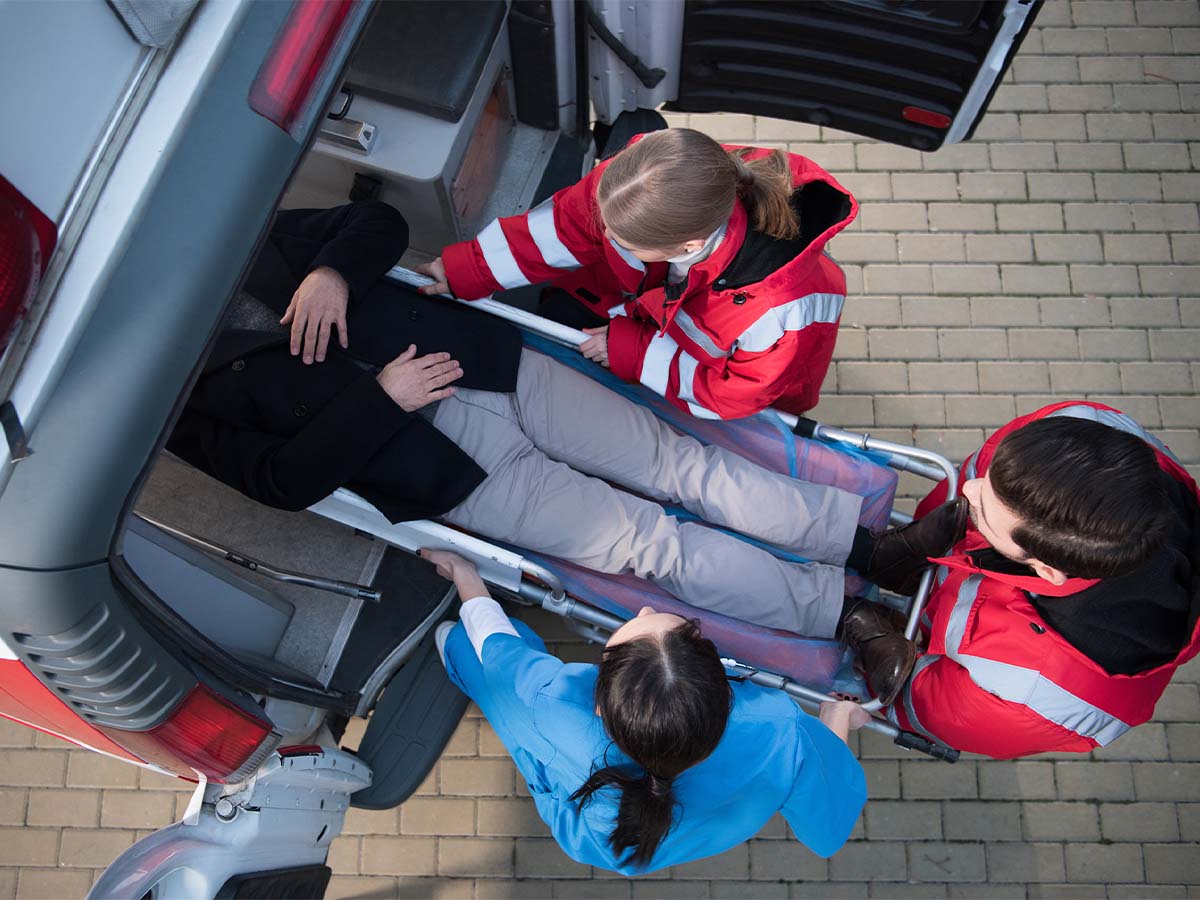 Ready to see how ERinfo can help save you and the lives of those you love during an emergency? Learn more or sign up for a membership today.