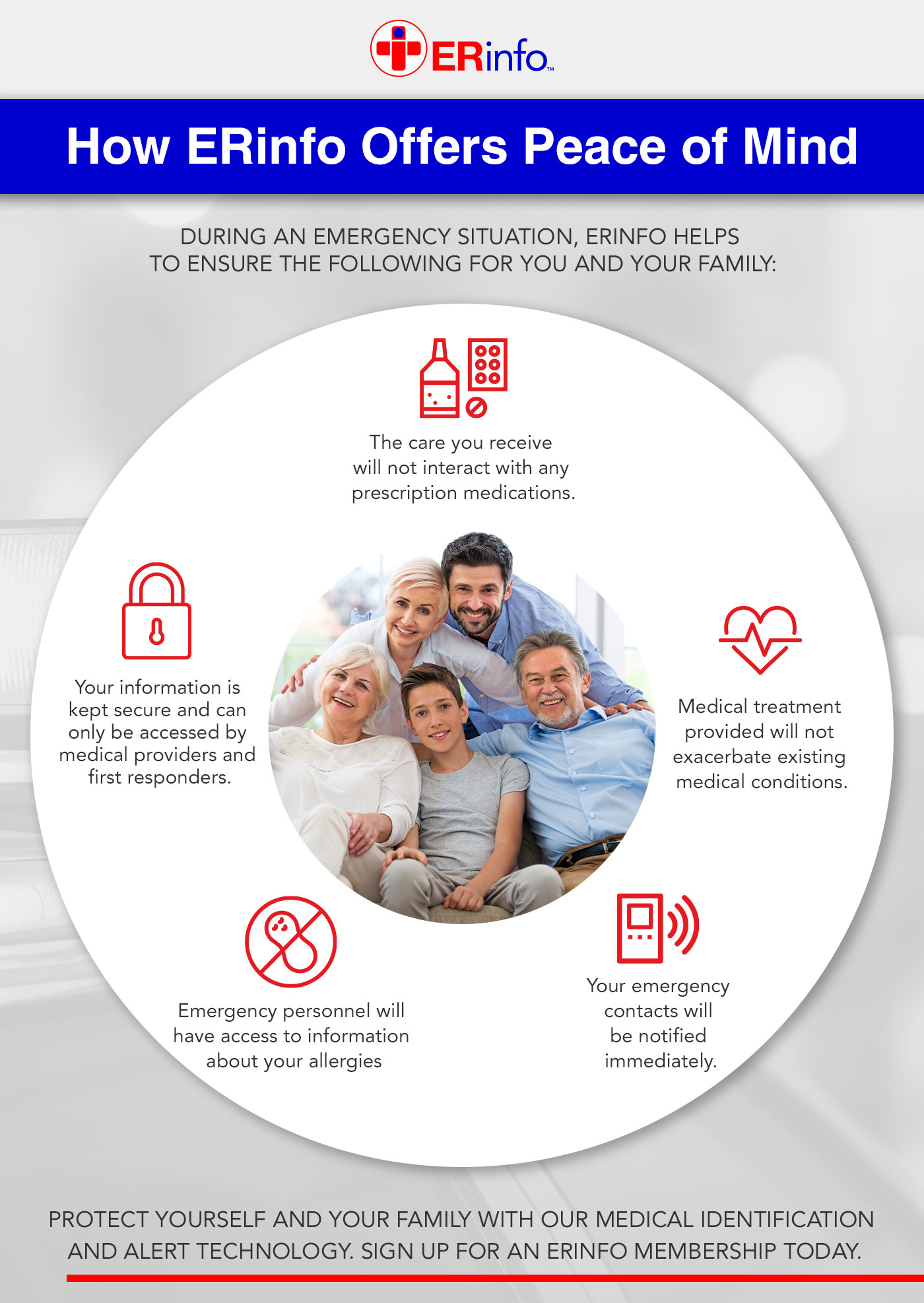 Learn More About Our Medical Identification and Alert Technology
ERinfo is an innovative platform that allows emergency personnel to utilize facial recognition technology to identify patients who are unresponsive or otherwise unable to identify themselves. First responders are able to access the patient's medical conditions, prescription medications, and notify their emergency contact at the touch of a button. ERinfo can help emergency responders provide safe and effective care, helping them to save lives and providing you and your loved ones with peace of mind.
Read on to learn more about how ERinfo offers peace of mind, and when you are ready to take the next step in protecting yourself and your family, sign up for an ERinfo membership today.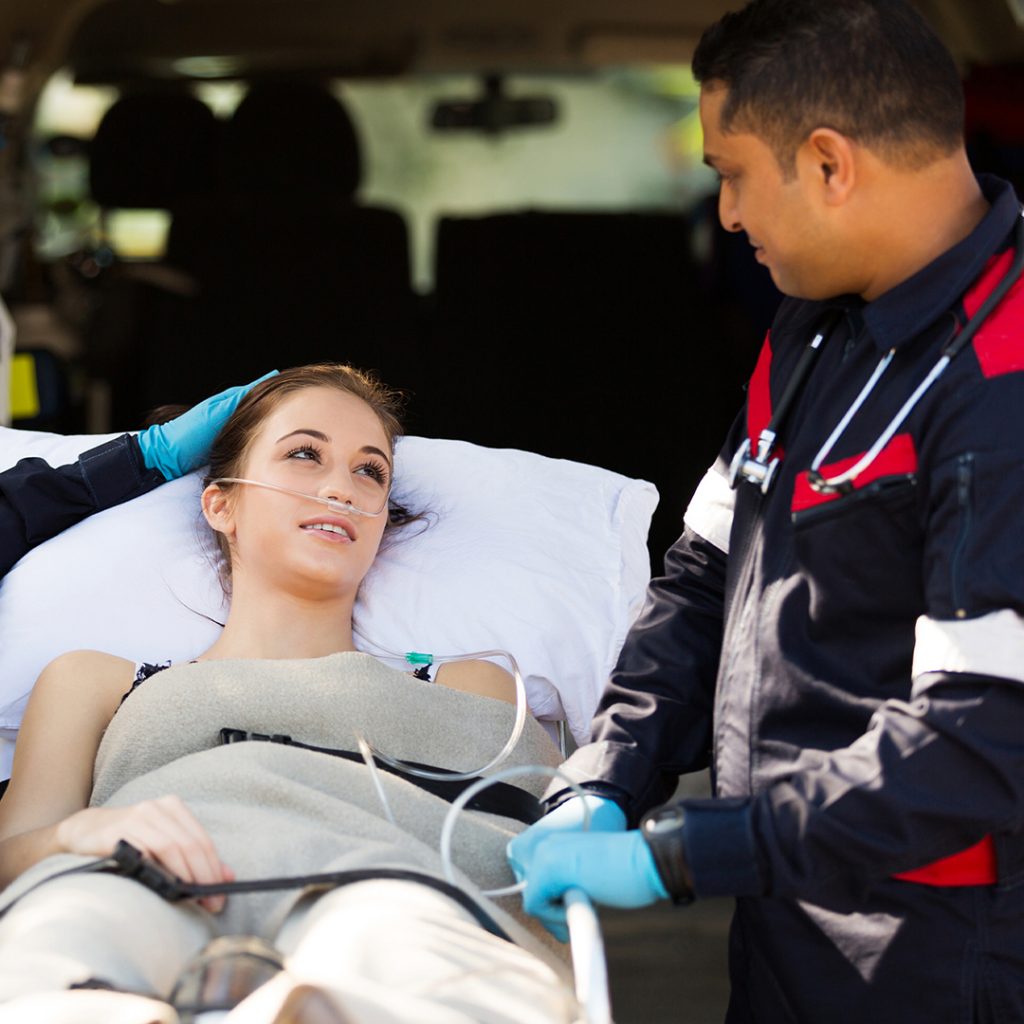 Your Loved Ones Will Be Notified Immediately in Case of Emergency
One of the many ways that ERinfo provides peace of mind is by immediately notifying your emergency contact in the case of an emergency. This gives your family the comfort of knowing that if something were to ever happen to you, whether it be an accident, heart attack, stroke, or another emergency, those listed as your emergency contacts would receive a notification right away.
Your Loved Ones Will Be Identified and Their Emergency Contact Will Be Notified Immediately
As ERinfo provides your family peace of mind about your well-being, it can also give you comfort knowing that if a family member ever experiences an emergency, their emergency contact will be notified immediately as well. Additionally, family members who are unconscious or have Alzheimer's or another form of dementia who may not be able to identify themselves can be identified using ERinfo's facial recognition technology, allowing them to receive the care and attention they need right away.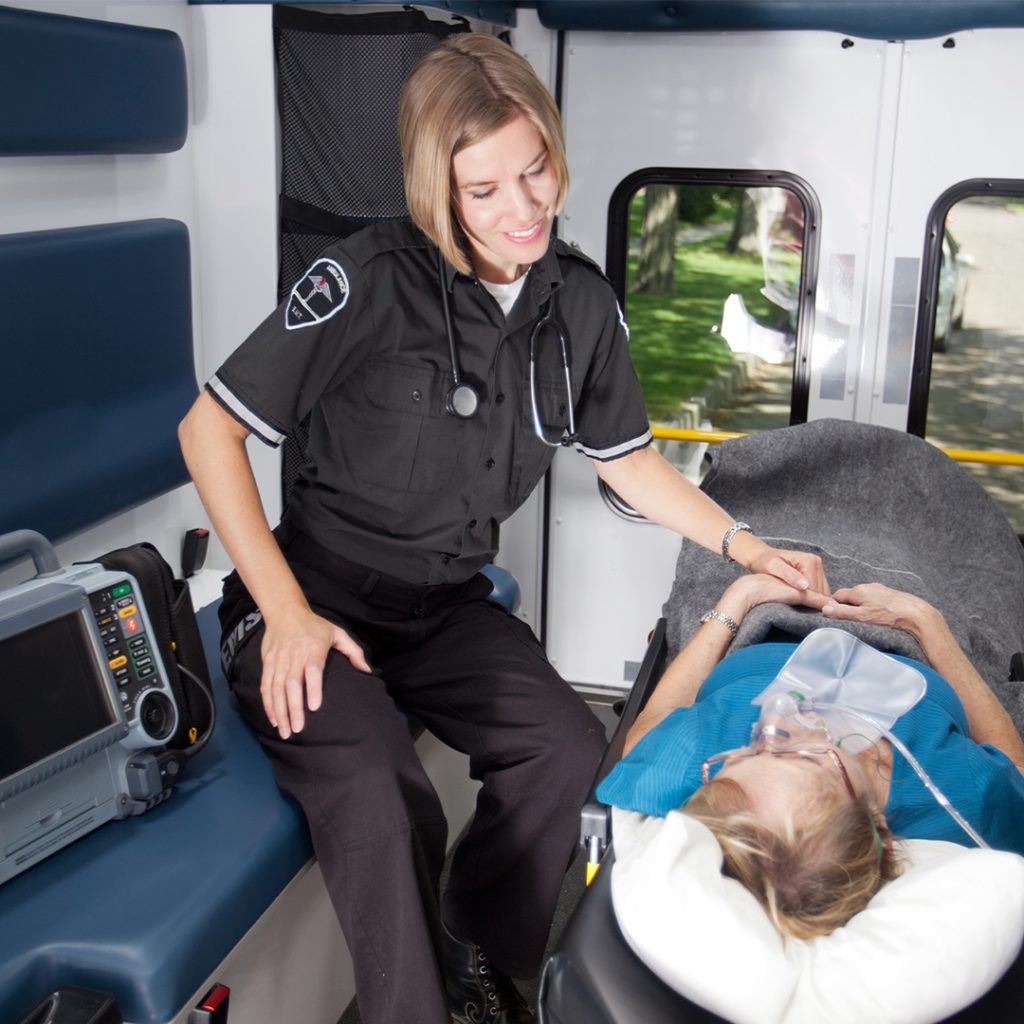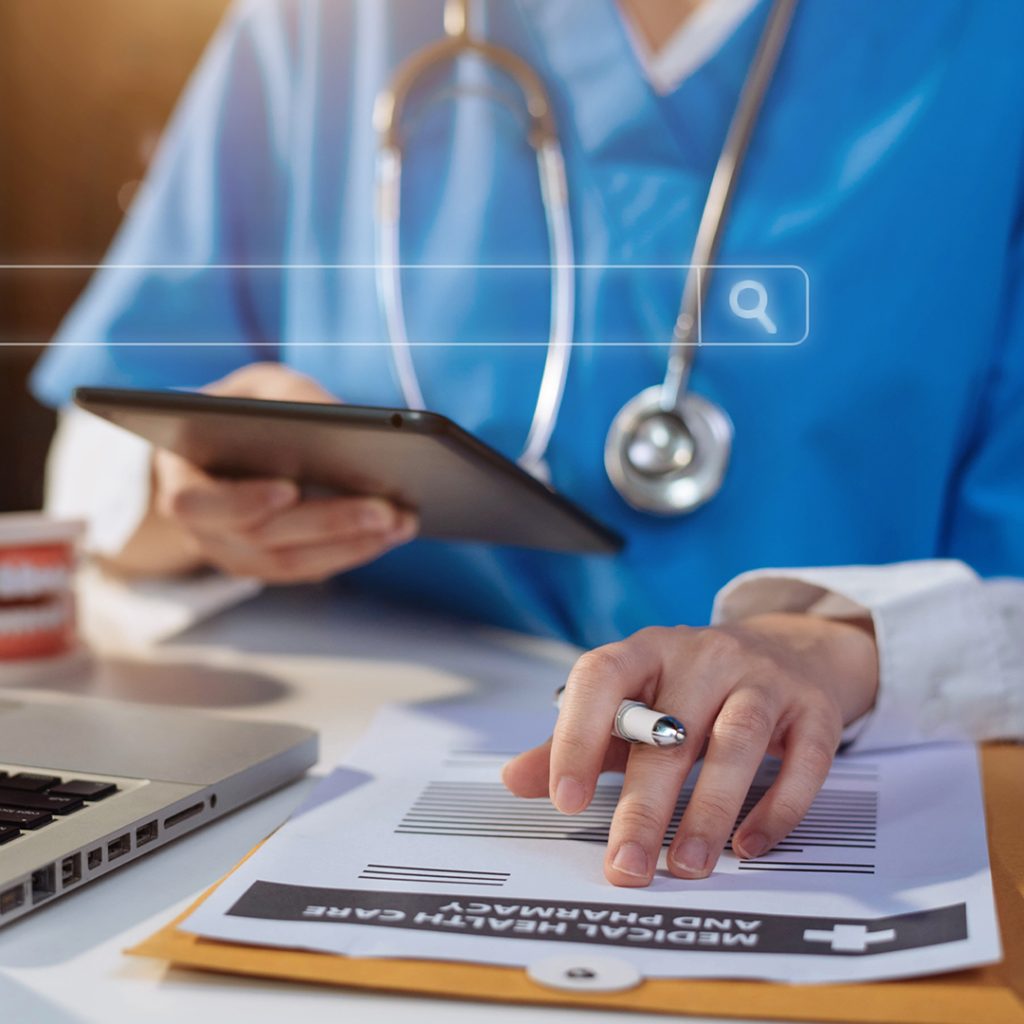 Alleviates Concerns About Care Interacting With Current Health Conditions or Medications
An emergency situation is stressful and upsetting enough that you don't also want to have to worry about whether or not emergency personnel and doctors can provide the correct care for a family member with an existing medical condition. If you have a family member who suffers from a heart condition, diabetes, or another serious medical condition, or takes prescription medications, ERinfo provides all of that information to emergency responders to ensure the care that they provide is safe and does not interact with any of your family member's medications or exacerbate an existing medical condition.
ERinfo Can Help Save the Lives of Those You Love During an Emergency
In an emergency situation, quick, efficient, and safe care is essential. The sooner the patient can receive care, the more likely a positive outcome is. That's where ERinfo comes in. With our medical alert and identification technology, ERinfo helps emergency personnel provide safe and effective treatment to patients in emergency situations. First responders will have access to a list of their prescription medications, health conditions, and advance directives to provide the best and safest care possible.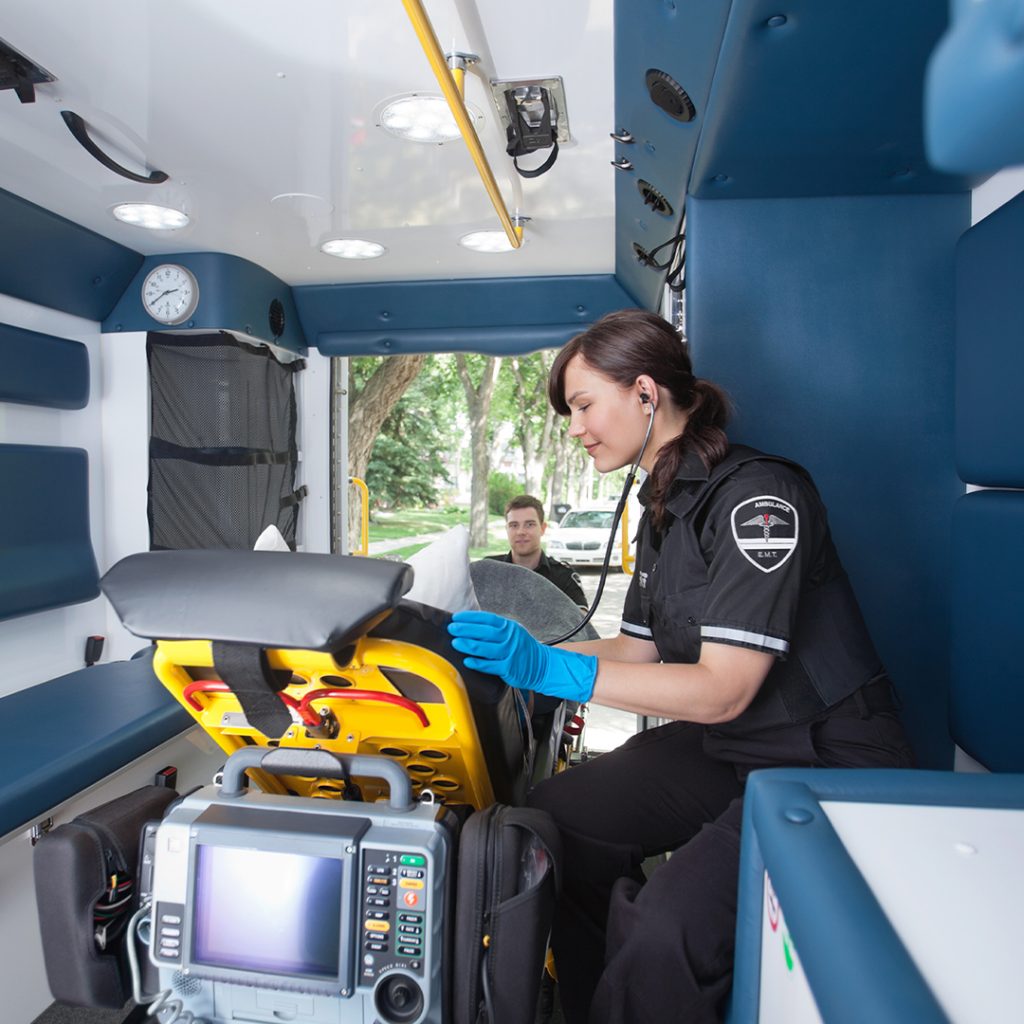 Protect Yourself and Your Family With ERinfo
With the Extended Family Plan from ERinfo, you can provide up to 10 members of your family with our lifesaving medical alert and identification technology. Sign up for a membership today and give yourself and your family peace of mind.